Save with Print Packages
If you were thinking about getting more than one print, you should do it because I have packages available with most 8"x8" prints on the site.


FYI : clicking a bundle link is the only way to get these discounts! See below for links.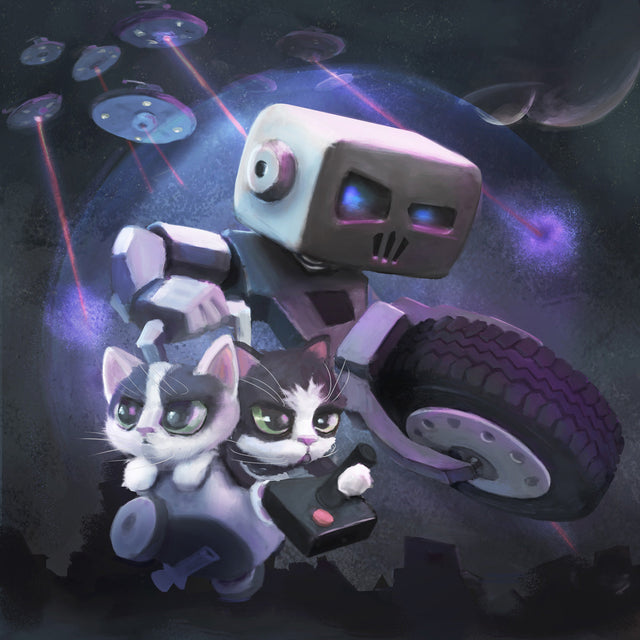 I recently adopted two kittens, brothers. For a good percentage of the time I was working on this series they attacked my feet and lower legs and caused all manner of general chaos in the studio.

Suspiciously similar to the two kittens featured in this painting, Milkshake and Boom Boom have black and white patches and they are from the future.
Archival cotton prints
8x8 is an edition of 25
24" x 24" on board is an edition of 3. Board art print is hand mounted and varnished and ready to hang, and it's pretty nice, if I do say so myself.
8x8 Archival Print!
Click the image to zoom
Print Packages available at a discount. See below!
Printed with archival ink on archival paper. This print will last until the year 3 million ( roughly )