Save with Print Packages
If you were thinking about getting more than one print, you should do it because I have packages available with most 8"x8" prints on the site.


FYI : clicking a bundle link is the only way to get these discounts! See below for links.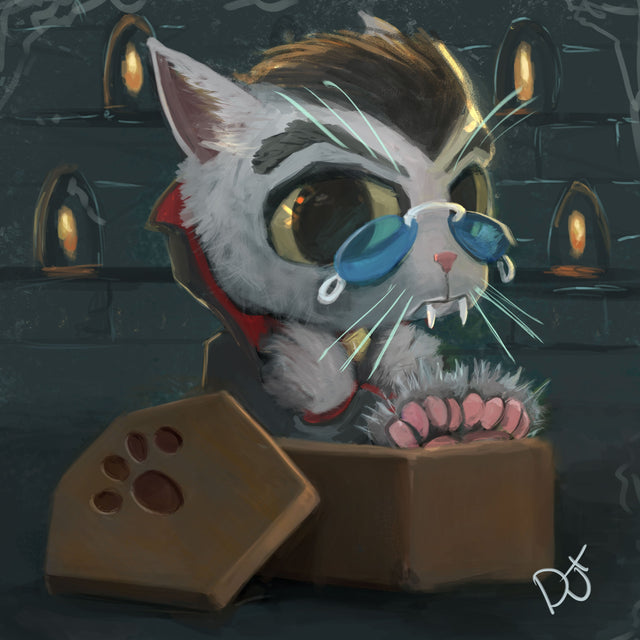 This is the third time I've painted a Cat Dracula. I'm getting tired of not getting any credit for being the most prolific Cat Dracula painter of all time. 
8x8 Archival Print!
Click the image to zoom
Print Packages available at a discount. See below!
Printed with archival ink on archival paper. This print will last until the year 3 million ( roughly )